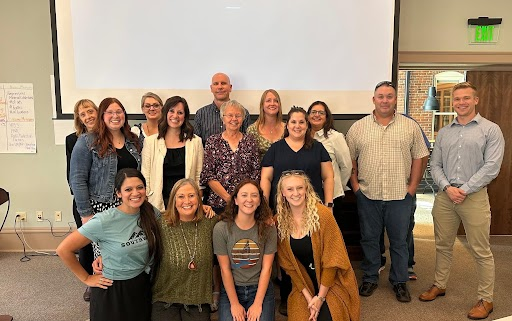 Regional Trainings
Regional Trainings were held across the state the week of September 11. Here are some photo highlights.
North Central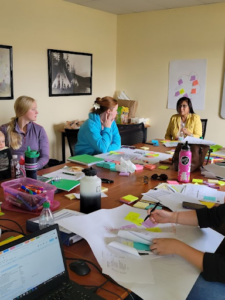 Darby Salmond (Teton BG), and Amber Hurt (Chouteau BG) listen as Laura No Runner (Blackfeet BG/PFS) explains her wonderful work!
Lynda Vande Sandt thoroughly enjoyed the day's activities. (or did she?!)
SOUTH CENTRAL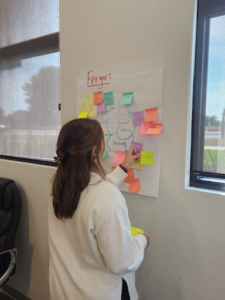 McKenzie Morgan works her activities through the SPF.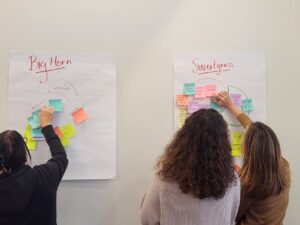 Shannon (Big Horn), Jessica and Samantha (Petroleum/ Sweetgrass) map their activities on the SPF
EASTERN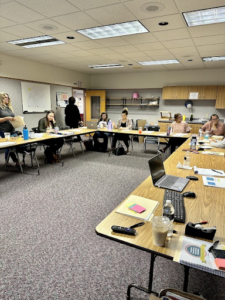 Prevention Specialists in the Eastern Region get ready for a day of training!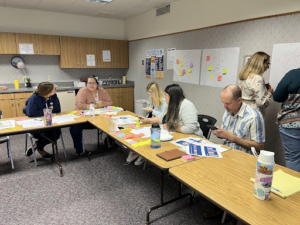 This was also TA Lisa's first time at a regional training! She enjoyed being there in person and helping out the PSs.
NORTHWEST & SOUTHWEST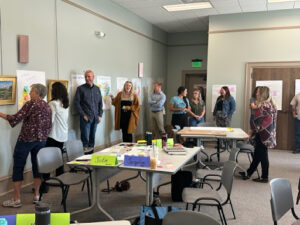 Prevention Specialists from Northwest Region were able to join the Southwest Region for this training, and here you can see both groups working together as they map out their activities on the SPF model.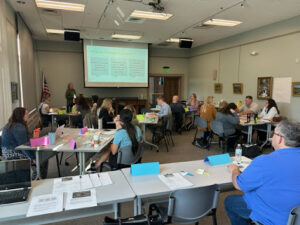 Southwest TA Jody Hanisch made her Regional Training debut, and delivered an excellent training!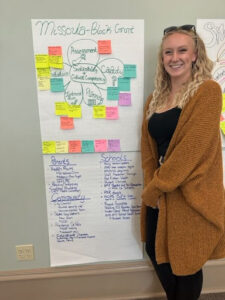 Jacqueline Kline (Missoula BG) shows off the great work she did from the day's activities! Great work!